Sue Connor - Burlington Transit
Chair of CUTRIC
After attending York University, Sue Connor began her career in 1976 working for Canada Post, moving quickly through the ranks of the government agency over the next 12 years in a series of managerial posts. In 1988, she made the move to the transit industry working for Mississauga Transit in a number of positions in their Operations department finally leading that department. Sue was the General Manager, Transit for the City of Brampton the 9th largest city in Canada, a position she held from 2003 to 2017. In this role, she was in charge of a team of 1000+ employees and managed a multi-million dollar budget in one of the fastest growing municipalities in Canada. Currently, Sue is the Director of Transit for the City of Burlington. Sue is currently, the Chair of the Canadian Urban Transit Association (CUTA).
Emmanuelle Toussaint - Nova Bus
Member of CUTRIC's Nomination Committee
Emmanuelle Toussaint started in 2013 as Corporate Legal Counsel and as such was part of the Prevost and Nova Bus Management Teams. She worked for Volvo Bus Corporation in Sweden in 2015 before to be appointed Vice-President Legal of Prevost and Nova Bus. Emmanuelle has taken the additional responsibility of Public Affairs, including communication and regulatory affairs, in March 2016. She is an officer and a member of the Board of Directors of Volvo Group Canada Inc. and of Prevost Car (US) Inc. Emmanuelle has 20 years of experience in legal affairs and has extensive experience in management and administration. Prior to joining Volvo, she has been one of the Directors in the legal department of the City of Quebec and worked previously in different companies in the medical, aerospace, software and university fields, where she hold a variety of legal, regulatory affairs and sales operations roles. She is a member of the Quebec Bar Association and holds a bachelor degree in law and a certification in administration from Universite Laval.
Anna MurraY - Hydrogenics
Ms. Anna Murray graduated from Queen's University with a B.A.Sc in Electrical Engineering and is a registered professional engineer. She is the Senior Program Manager at Hydrogenics with over 18 years of managing complex engineering projects and multi-disciplinary teams of people. Ms. Murray has a varied background in design, application and field engineering, customer and quality management, new product introduction and departmental supervision. She has worked with many large, sophisticated customers all around the world for stationary and mobile equipment in construction, bus, rail, material handling, naval, mining and military sectors. She joined Hydrogenics in 2012 and is responsible for managing several programs spanning the entire international organization. Based out of the head office in Mississauga, Ms. Murray has managed developments for products in all the business areas supplied by Hydrogenics. She has worked on fuel cells for the mobile market, most recently the delivery of a custom fuel cell engine for commuter trains in Germany. She has supplied a complete hydrogen energy system for a remote mine in Northern Quebec. Ms. Murray oversaw the design, development and delivery of a fuelling station for California. She has also worked on large scale Power-to-Gas applications and has overseen the design and installation of a first of a kind plant in North America, which is one of the largest in the world.
Ms. Murray has spent her career working on Engineering design and development within a Manufacturing environment. She is bilingual in English and French. She has extensive international experience in promoting, scoping, designing, reviewing, implementing, integrating and troubleshooting projects or products at customer's sites.

Marc Secanell Gallart - University of Alberta
Marc Secanell is an Associate Professor in the Department of Mechanical Engineering at the University of Alberta, Canada, and the director of the Energy Systems Design Laboratory. He received his Ph.D. and M.Sc. in Mechanical Engineering from the University of Victoria, Canada, in 2008 and 2004, respectively. He holds a B.Eng. degree (2002) from the Universitat Politecnica de Catalunya (BarcelonaTech). In 2008, he was an Assistant Research Officer at the National Research Council of Canada, Institute for Fuel Cell Innovation in Vancouver, Canada and in 2015-16 he was a visiting research scholar in the Energy Conversion Division at the Lawrence Berkeley National Laboratory, US. His research interests are in the areas of: a) analysis and computational design of energy systems, such as polymer electrolyte fuel cells, polymer electrolyzers, flywheels and cooling towers, b) fabrication and characterization of polymer electrolyte fuel cells and electrolyzers, c) finite element analysis, and d) multidisciplinary design optimization. His current research projects include the development of the Open-source Fuel Cell Simulation Toolbox (OpenFCST), an open-source framework to analyze fuel cells, the development of mathematical models and optimization strategies for cooling towers and high-speed composite flywheels, and on the fabrication and characterization of low loading polymer electrolyte fuel cells, and high-speed composite flywheels. Within OpenFCST, his group is developing mathematical models for studying: a) multi-step electrochemical reactions, b) multi-component gas transport in porous media, c) multi-phase transport models in porous media; and, d) stochastic reconstruction and simulation of porous materials. He has authored 39 journal articles, 29 conference proceedings and two book chapters receiving over 1,000 citations (h-index: 19 in Google Scholar). He has been an invited speaker at prestigious conferences such as the Electrochemical Society Meeting and the Gordon Research Conference in Fuel Cells. He has received several awards including the Association of Professional Engineers and Geoscientists of Alberta (APEGA) Early Accomplishment Award (2013) and a Hydrogen and Fuel Cells.
Carolina brings 20 years of experience in developing and executing successful public relations, communications, outreach and brand positioning strategies for leaders in business, philanthropy and public affairs, locally and nationally. She has advised and collaborated on public communication campaigns with stakeholders, agencies and media, taken business ideas from concept to product as well as acted as corporate Board director. Carolina has spent the last five years working with ABB, one of the world's largest industrial manufacturer and engineering companies, responsible for public affairs and corporate communications. In addition, she has served on various private, community and non-profit Boards and committees throughout her career and takes pride in giving back as a mentor and active member of her community. Languages: English, French, Spanish, Italian.
Walter Kinio - Thales Group
Vice Chair of CUTRIC
Walter Kinio is responsible for all Research and Technologies activities for Thales Transportation Systems in Toronto, Canada, and works closely together with the Thales Product Strategy and Business Lines to create new and innovation solutions, in support of the Thales Urban Product Strategy. Walter has worked on Communication Based Train Control (CBTC) Systems since 1983. He has progressed through a series of engineering roles, starting as a Software Analyst, working on the 1st generation SelTrac product. He spent eight years working for Thales in Germany on Urban and Mainline projects. After returning to Canada, he held senior development roles, including the role of Principle Design Authority before moving into Engineering Management.
Member of CUTRIC's Nomination Committee
As Director of Enterprise Risk and Sustainability, Sarah is responsible for ensuring enterprise risk and sustainability efforts enhance business performance and influence strategic planning at the South Coast British Columbia Transportation Authority (TransLink). Sarah acts as a key liaison to the Board Finance and Audit Committee and TransLink's Executive Team on risk and sustainability compliance. As Director, Sarah chairs the Sustainability Advisory Committee providing leadership and strategic direction on TransLink's key sustainability initiatives, and sits on the Steering Committee tasked to develop TransLink's low carbon fleet strategy. As part of this low carbon fleet initiative, TransLink is proud to participate in the Pan-Canadian Electric Bus Demonstration and Integration trial. Sarah's leadership in sustainability contributed to TransLink being the first Canadian transit organization to achieve Platinum level status for sustainability from the American Public Transportation Association.
Ms. Shanna Knights, P.Eng., M.A.Sc, is Director of Research at Ballard Power Systems, a world leader in the development, manufacture, sale and servicing of PEM hydrogen fuel cells. Her fuel cell research areas since joining Ballard in 1995 include durability, reliability, performance, and operational behavior. She is responsible for both internal research activities and significant collaboration with universities, research institutions and industry, focused on improving fuel cell cost, durability, and functionality. She guides Canadian and international academic, government, and industrial fuel cell research through service on advisory boards and steering committees. Ms. Knights is a frequently invited keynote and plenary speaker at international conferences, and is an author on numerous scientific journal publications and 3 book chapters. She holds 13 patents, with several more pending. In 2017, she received the Association of Engineering BC's highest honour, the R. A. McLachlan Memorial Award, for significant technical contributions and professional leadership, in combination with professional and community service. Ballard's clean energy solutions bring compelling value propositions to end users in several markets: transport applications, including heavy- and medium-duty vehicles such as transit buses, commercial vans and trucks, trains and marine craft, and light-duty vehicles, including material handling equipment, consumer car trials and unmanned aerial vehicles, as well as stationary and critical infrastructure backup power. We are working to accelerate fuel cell technology adoption, committed to sustainable mobility and clean air for everyone.
Bem is the Head of Vehicle Programs for the Toronto Transit Commission (TTC), directly accountable for the stewardship of over $2 billion in vehicle procurement, overhaul, and life extension programs.
Current programs include buses (procurement), operational support vehicles and equipment (replacement and growth of non-renewal fleet), and streetcars (procurement). Bem is also responsible for the establishment a Project Management Office (PMO) for the TTC's Service Delivery Group. In the 15 years prior to this post, Bem held various positions in: subway track and structure; subway rail vehicle engineering; the TTC's safety and environment department; and most recently in the TTC's CEO Office where he established the TTC's portfolio management office.
Janice Mady - Queen's University
Janice Mady is the Director of Industry Partnerships & Innovation Park at Queen's University. Janice and her Business Development team build relationships with industry and facilitate pathways for companies to access resources and talent at Queen's to advance growth and commercialization objectives. She also leads the Research Contracts team which negotiates agreements on behalf of the University to facilitate local, national and international research collaborations with industry, government, not-for-profits and other institutions. Janice has championed Innovation Park at Queen's University since its startup in 2008. The Park is a growing physical hub for dynamic interfaces between the University, industry, governments, startups and entrepreneurs. Janice leads the Innovation Park team as well as InnovationXL, a suite of incubation and acceleration programs that are part of a collaboration to strengthen the regional innovation ecosystem. Previously at Queen's, Janice was Director of Operations for the $50 million BIOCAP Canada Foundation, a not-for-profit organization focused on research for solutions to climate change.Prior to joining Queen's in 2005, Janice enjoyed a 17 year career with Procter and Gamble in a variety of roles with Canadian, North American and global responsibilities. Janice sits on the board of directors for GreenCentre Canada and for Launch Lab, a regional innovation centre that is part of the Ontario Network of Entrepreneurs. Janice is a past director of the Association of University Research Parks in Canada, the Kingston Technology Exchange Centre and the Kingston Technology Council.
Peter Crockett - County of Oxford
Treasurer of CUTRIC
Peter Crockett, P.Eng. has developed a broad technical experience in: Transportation and Transit Planning and Engineering; Traffic Engineering; Development Review and Engineering; and Engineering and Construction. Peter has been responsible for managing people, programs and resources with a variety of organizations since 1988 and at a senior level since 1997. He has been involved and/or led a variety of organizational management initiatives including: Strategic plan development and implementation; Stakeholder engagement; Program reviews; Cost effectiveness and efficiency assessments; Change management; Organizational change; Municipal amalgamation implementation; and Leadership development. Peter is currently the Chief Administrative Officer at the County of Oxford. Prior to joining Oxford County, Peter held positions with the City of Edmonton, Mohawk College, the Region of Peel, the City of Hamilton, the Region of Halton, and the City of Toronto.
Jennifer McNeiLl - New Flyer
Member of CUTRIC's Nomination Committee
Jennifer McNeill joined New Flyer in 2012 and is responsible for the Contract and Bids Management team, plus the design and delivery of strategic sales support, marketing and related business development programs. She also provides direction for strategic business intelligence activities. Prior to joining New Flyer, Jennifer held senior management and executive positions in engineering, quality, sales and business strategy and most recently was the Vice President Sales, Marketing and Business Development at Standard Aero. Jennifer is a graduate from the University of Manitoba where she obtained both her Mechanical Engineering degree and an MBA. Jennifer is a Professional Engineer.
CHristophe Guy - Concordia University
As Vice-President, Research and Graduate Studies at Concordia University, Christophe Guy provides overall leadership and oversees strategic planning initiatives, as well as policy and strategy development, for research and research-creation, graduate studies and international activities. Before joining Concordia as vice-president in August 2017, he served as the chief executive officer of the Ėcole Polytechnique de Montréal, one of Canada's largest engineering schools. A strong advocate for technology transfer, he has participated in, or supported, the start-up and development of several Quebec-based companies that have resulted from academic research. Active in Montreal's major industrial clusters, he is the co-founder of both the Consortium for Research and Innovation in Aerospace in Quebec, and the Canadian Aerospace Research and Innovation Consortium. Christophe Guy is also a fellow of the Canadian Academy of Engineering, a member of Order of Canada, and an officer of the Ordre national du Québec. He holds a PhD in chemical engineering from Polytechnique Montréal. He recently received the Prix du Québec's Armand-Frappier Award today for his career-long dedication to research development and promotion.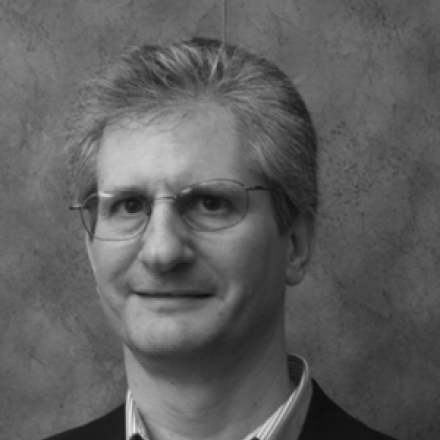 Tim is the head of Innovation Projects and Governance at Bombardier Transportation, responsible for existing and new product development globally. He is a professional engineer and applied scientist, with a B.A.Sc. in engineering (engineering physics / electrical) and a Ph.D. in physics (condensed matter / lasers). Tim has over 35 years experience in R&D and manufacturing, with 25 of those years as an engineering manager. He has created R&D departments, generated patents, and delivered many new products, processes, and improvements. He has overseen the development and launch of new product programs that resulted in millions of new products sold. Most recently Tim restructured R&D for Bombardier Transportation and is now leading the implementation, as well as indulging his passion for delivering new products and processes.
Steve Kay - Enbridge Gas Distribution Inc.
Steve Kay is a licensed professional engineer in the province of Ontario and has worked for Enbridge for 27 years. He has held numerous positions in a number of departments at Enbridge including Operations, Engineering, Product Development, Gas Supply and most recently Business Development. In his current role he leads the Enbridge team charged with developing low carbon transportation solutions where he was instrumental in the compressed natural gas ("CNG") transit deployment for the Hamilton Street Railway. Steve and his team also recently commissioned three new public access, heavy duty capable CNG refueling stations at truck stops along the highway 401 corridor in Windsor, London and Napanee, Ontario.
Steve has been a guest speaker at numerous natural gas vehicle industry events and was a past member of the Canadian Standards Association Natural Gas Vehicles and Fueling JB 112 committee and is currently a sitting member of the board of the Canadian Natural Gas Vehicle Alliance. He is married with 3 adult children and lives in Chatham, Ontario where he volunteers his time as a board member of the YMCA's of Southwestern Ontario and serves as Vice-Chair of the Board of the Mainstreet Credit Union.
Michael Ledgett - Dentons Canada
Honourary Legal Counsel of CUTRIC
Michael F. Ledgett has practised law in Ontario for more than forty years. Michael centres his practice on corporate and commercial law including corporate governance and private company M&A. His clients include businesses (domestic and foreign), governments and their agencies and not-for-profit organizations. He has been the Co-Chair of the National P3/Infrastructure Group and the National Transportation Group. He is a member of the Board of Directors and the Executive Committee of the Canadian Council for Public-Private Partnerships, the Canadian Council for Aboriginal Business, the Institute of Corporate Directors. He is Honorary Counsel to the Canadian Urban Transit Research & Innovation Consortium (CUTRIC) and for the Ontario Public Transit Association (OPTA).
FINANCE
CUTRIC's signed audited financial statements for 2016 can be found here.
CUTRIC's signed audited financial statements for 2017 can be found here.
ByLaws
CUTRIC's by-laws relating generally to the code of conduct of its affairs can be found here.
Policies
POLICY: GENDER PARITY POLICY
OBJECTIVE
To educate, inform, and provide the parameters for CUTRIC staff, board members, reviewers and project applicants towards the goal of achieving gender parity throughout CUTRIC's operations and governance structure.
PREAMBLE
Over the past ten years, Canada has fallen in its commitment to gender equality. Whereas previously Canada was a leader, the country now lags in the United Nations Gender Inequality Index at 23rd. Canada's Economic Action Plan 2012 announced the creation of an Advisory Council of leaders from the private and public sectors to develop recommendations aimed at promoting the participation of women on corporate boards. Specifically, the Advisory Council was mandated to "provide advice on how industry and business can increase women's representation on corporate boards; suggest how industry, business and government can track and measure progress, and what tools government should employ to achieve this goal; and make recommendations on how government could recognize leaders in industry and business and applaud companies that have succeeded in recruiting more women to their boards".
Canadian companies and organizations must bring gender equality to the forefront in their operational priorities.
CUTRIC has a role to play in this mandate. With an objective to support industry-academic collaborations in the development of next generation technologies for Canadian transit, transportation and integrated mobility, gender equality is a crucial tool to utilize in judging the merits of an organization and of a project proposal.
CUTRIC seeks to ensure women, men and transgendered individuals are trained and skilled in technology areas that will shape the 21st century.
POLICY
CUTRIC leadership will prioritize gender equality in the composition of the Board of Directors.
CUTRIC will develop a proactive plan to carry out gender parity at the board level. This will manifest in a tangible scheme to implement gender equal and merit based selection reflected in the organization's Bylaw.
CUTRIC's leadership will promote gender equality throughout the organization's operations by encouraging member organizations to follow its lead in seeking gender parity internally within project proposals and institutional operations. This includes assessing CUTRIC proposed projects through a gender parity lens to determine whether organizations are socially or inequitably limiting women's advancement in STEM technology areas.
Research projects and research teams funded by CUTRIC will seek to actively overcome the social and professional barriers that have prevented women from advancing to occupy 50% of leadership roles in technology companies and in academic institutions.
CUTRIC will promote women's participation in the transportation sector (including automotive, rail, bus, and allied integrated mobility sectors), which has been traditionally underrepresented by women.
CUTRIC will encourage women's involvement in innovation of new technologies related to advanced, zero- and low-emissions, light-weight, digitally connected, data driven and cyber-secure transit, transportation and integrated mobility innovations.
CUTRIC will establish an evaluation structure to revisit its success in bringing gender parity to the CUTRIC Board of Directors as well as its broader operations on an annual basis, or more frequently if need be.
POLICY: ELIGIBLE AND NON-ELIGIBLE EXPENSES
PREAMBLE
The following CUTRIC spending guidelines should help stakeholders shape project budgets appropriately.
DEFINITIONS
Stipend: Financial support given to a recipient of a training award, or provided by a grantee to a trainee, to support them while the are working on their research thesis and/or gaining research experience.
Salary: Remuneration for work performed by research personnel that contributes towards the direct cost of research for which the funds were awarded, in accordance with institutional employment contracts or collective agreements, where applicable.
OVERHEAD
Expenditures incurred in the conduct of research that are not directly attributed to a specific research effort. Overhead is quantified as percentage of direct costs. Indirect costs include:
Infrastructure and space maintenance;

Support services for research including central research and financial services;

Environmental and health and safety resources;

Meeting regulatory certification requirements; and

Providing key resources such as library and computer information services.
ELIGIBLE COMPENSATION-RELATED EXPENSES
Academic Stakeholders
CUTRIC will fund post-doctoral salaries beyond two years where explicit need is expressed for the duration of the project up to a maximum of five years. CUTRIC will support salary costs associated with technicians, research assistants, and other non-graduate or non-post-doctoral staffers hired to a particular project for the duration of the project's length. Academic institutions are responsible for non-discretionary benefits.

CUTRIC will fund a project managed hired by the academic lead institution to a maximum of $70,000/year (depending on skill sets) to manage the project and to ensure the project achieves its deliverables successfully. Depending on the size of the project, this role may be part-time in nature. Project managers hired by academic institutions should not be Masters or Ph. D. students, nor should they be post-doctoral fellows who are asked to take on PM duties in addition to regular research duties.

Travel subsistence costs (meals and accommodation) include reasonable out-of-pocket expenses for field work, research conferences, collaborative trips, archival work and historical research for the grantee, research personnel and students working with the grantee and visiting researchers.

Air travel must be claimed at the lowest rate available, not to exceed full economy fare.

Safety-related expenses for field work, such as protective gear, immunizations, etc.

Entry visa fee (for grantees and/or research personnel) when required for the purpose of research.

Collaborators' travel and subsistence expenses related to research planning and exchange of information with the grantee or for the dissemination of research results (industry partner only).

Child care expenses while a nursing mother or single parent is travelling. The eligible costs for a single parent is limited to overnight child care costs incurred while the grantee is travelling. The eligible cost for a nursing mother who is travelling with a child is limited to the customary cost of child care and airfare if applicable. If travelling with a caregiver, travel and accommodation cost can be claimed in lieu of and up to the equivalent of child care costs. The maximum claim is $1,000.

Computers, laptops and electronic communications tools are eligible expenses for academic research staff

Transportation costs for purchased equipment and supplies

Extended warranty for equipment

Brokerage and customers charges for the importation of equipment and supplies

Maintenance and operating costs of equipment and vehicles used for CUTRIC-supported research
Industry Stakeholders
CUTRIC will compensate partial salary costs associated with an industry staff member seconded to a specific project as a Project Manager. For example, if an industry member seconds a staff member at 1.0FTE to a particular project to lead PM duties, it can request that CUTRIC pay up to 50% of that person's salary (not including non-discretionary benefits). Such a request assumes there is sufficient industry investment by all stakeholders to support the full research needs of the project.

All industry requests for staff salary support are subject to an independent audit

Transportation costs for purchased equipment and supplies

Extended warranty for equipment

Brokerage and customs chargers for the importation of equipment and suppliers

The costs of training staff to use equipment or a specialized facility

Maintenance and operating costs of equipment and specialized vehicles used for CUTRIC-support research
All Stakeholders
Persons paid from CUTRIC grants are not considered CUTRIC employees, scholars, or fellows

Institutional non-discretionary benefits normally include long- and short-term disability insurance; life insurance; pension benefits; medical, vision and dental care benefits; and parental leave. Institutional non-discretionary benefits must be contravene NSERC guidelines

Grant funds may not be used to supplement salaries or stipends paid from other sources, such as other NSERC, SSHRC, or tri-council grants and other individual training awards. CUTRIC funds are intended to support new jobs in academia

Materials purchased for CUTRIC-funded projects - including metals, polymers, synthetic or organic fibres, composite materials, etc. - required to complete the project

Importing and shipment fees associated with materials procurements

Costs associated with the dissemination of findings (i.e., through traditional venues as well as videos, compact discs, other social media or online tools, etc.)

Page charges for articles published, including costs associated with ensuring open access to the findings (e.g., costs of publishing in an open access journal or making a journal article open access)

Costs of preparing a research manuscript for publication

Translation costs associated with dissemination of findings
INELIGIBLE COMPENSATION-RELATED EXPENSES
All Stakeholders
Any form of additional compensation to principle applicants, and/or full-time faculty members

The cost of teaching time will not be covered to allow Principle Investigators/Applicants to engage in research

Supplementing or replacing part of the salary of a researcher on sabbatical from their main appointment

Commuting costs of grantees and associated research personnel between their residence and place of employment or between two places of employment

Passport and immigration fees

Costs associated with thesis examination/defense including external examiner costs

Reimbursement for airfare purchased with personal frequent flyer points programs

Insurance costs for equipment and research vehicles

Costs of the construction, renovation or rental of laboratories or supporting facilities

Standard monthly connection or rental costs of telephones

Connection or installation of lines (telephone or other links)

Voice mail

Library acquisitions, computer and other information services provided to all members of an institution

Computer and other information services that constitute a normal aspect of business operations

Materials procured that are not allied to the CUTRIC-funded project specifically

Materials procured for normal business operations and not allied to the CUTRIC-funded project specifically

Recruiting costs for research personnel, such as advertising and airfare for candidates, etc.

Costs for safe disposal of waste

Costs for membership in professional associations or scientific societies if necessary for the research program/project

Monthly parking fees for vehicles required for field work and only for month(s) when field work was conducted

Costs of alcohol

Costs of entertainment, hospitality and gifts, other than those specified above such as regular interactions with colleagues from the institution and personnel meetings

Costs related to staff awards and recognition

Education-related costs, such as thesis preparation, tuition and course fees, leading up to a degree

Costs related to professional training or development, such as computer and language training

Costs involved in the preparation of teaching materials

Costs of basic services such as heat, light, water, compressed air, distilled water, vacuums and janitorial services supplied to all laboratories in a research facility

Insurance costs for buildings or equipment

Costs associated with regulatory compliance, including ethical review, biohazard or radiation safety, environmental assessments, or provincial or municipal regulations and by-laws

Monthly parking fees for vehicles, including those required for field work

Sales taxes to which an exemption or rebate applies

Costs of regular clothing

Patenting expenses

Costs of moving a lab

Cost of developing project proposal for CUTRIC or other funding bodies
POLICY: AUDIT PROCESS
All partners submitted to CUTRIC for funding approval may be subjected to a project-based audit.
The audit process involves an independent auditor that is hired to assess the veracity of industry investments as stated in confirmed letters of support (cash and in-kind investments). The audit process can also involve an independent auditor who is hired to assess the actuality of industry investment into a project mid-way and at the end of a project term.
If any audit demonstrates questionable investments, unclear cash or in-kind accounting documentation, or insufficient contributions by industry investors, funding will not be approved by CUTRIC or funding will be stopped mid-way through a project with no liability or requirement on CUTRIC's part to resume funding to the project.
Audits constitute a risk management tool that CUTRIC uses to ensure that the tax dollars its invests into projects generate actually economic activity and are matched by actual industry investments into the local economy.
The number of audits may depend upon the size and complexity of a given project.
Any project requesting more than $750,000 in funding from CUTRIC covering 50% of the cost of the audit and project proponents covering the remaining 50% of the cost of the audit and project proponents covering the remaining 50% of the cost of the audit.
Project proponents whose audit produces a negative result will be offered the opportunity to revise the bid and resubmit for review. The full cost of a second audit prior to funding approval will be borne by project proponents solely and not by CUTRIC.
Projects proponents are strongly encouraged to ensure that any cash, cash-like in kind, and in-kind contributions contained in a project funding submission are clearly defined, traceable in nature, reasonable in estimation (i.e. in terms of market estimations of the value of in-kind contributions) and auditable in physical or digital form.
Project proponents are welcome to suggest their own recommended or selected auditor or to utilize an auditor recommended by CUTRIC.
Pre-project audit - Must confirm all industry contributions (cash, cash-like in-kind, and in-kind contributions) are demarcated in a specific annual budget by industry stakeholders, and that they are traceable throughout the course of the project (in alignment with project timelines and milestones). Must confirm all industry stakeholders possess the capabilities and capacities (or will possess the capabilities and capacities) required for the project prior to the commencement of the project, or within a reasonable amount of time after the commencement of the project.
Mid-way project audit - Must confirm all industry contributions (cash, cash-like in-kind, and in-kind contributions) are demarcated in a specific annual budget by industry stakeholders, and that they are traceable throughout the course of the project (in alignment with project timelines and milestones). Must confirm all industry and academic stakeholders are achieving milestones as stipulated in the original funding proposal.
Project completion audit - Must confirm all industry contributions (cash, cash-like in-kind, and in-kind contributions) were defined in a specific annual budget by industry stakeholders and that those investments were made throughout the course of the project (in alignment with project timelines and milestones). Must confirm all industry and academic stakeholders are achieving milestones as stipulated in the original funding proposal.
POLICY: REVIEW PROCESS
CUTRIC projects are reviewed by three reviewers whose identities are anonymous in the first instance. Those reviewers are asked to review bids on an individual basis and to provide CUTRIC with a score report card based upon their review of all materials contained herein.
If there is unanimous approval of the funding request by reviewers, no further action is required by the reviewers and CUTRIC staff will proceed to the funding stage by presenting the bid to the Board of Directors for final approval to disburse funds according to an agreed upon timeline for disbursement that maps onto the project milestones.
If reviewers disagree in their review, CUTRIC will convene a special Reviewers' Committee meeting composed of the three reviewers plus leading project proponents (industry and academic). Reviewers will be asked to share their critical feedback and request changes to the bid proposal. Project proponents will be allowed the opportunity to ask follow up questions and to gain insight into how they might best revise proposals for funding to ensure funding approval in the future.
Project proponents will then be asked to submit a revised funding bid to reviewers, who will be convened once again to decide upon funding approval.
If funding is still not approved by reviewers, the process will be repeated until the project is sufficiently developed to assure funding approval.
Project proponents have the opportunity to request a new reviewer at any point in the revised proposal submission process.